APT Sports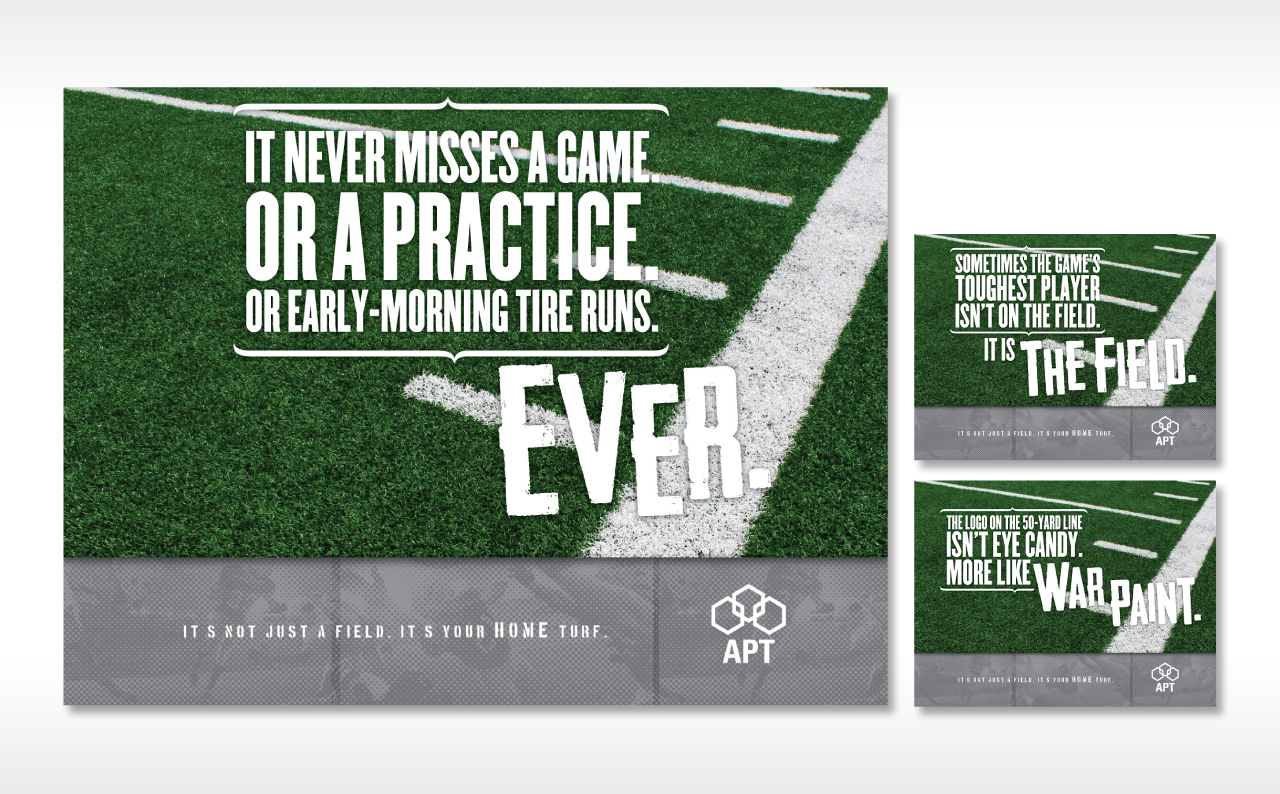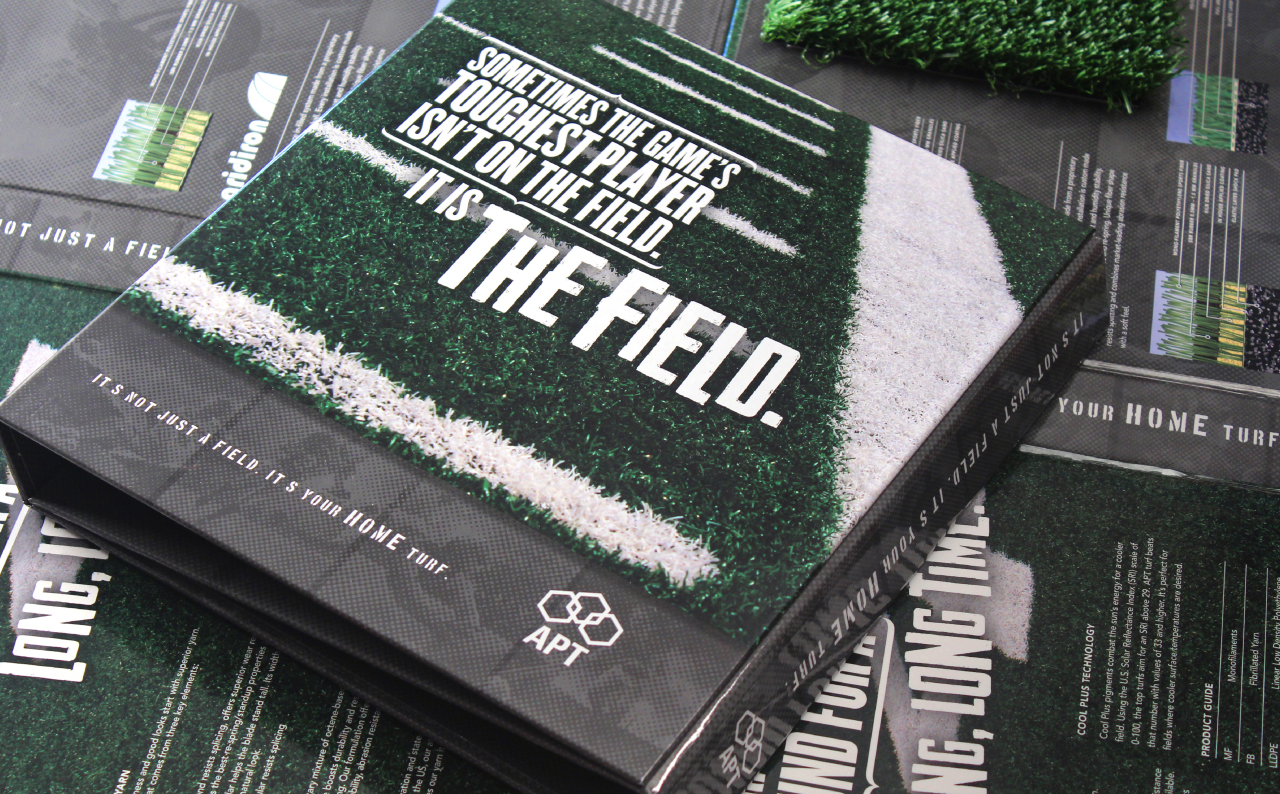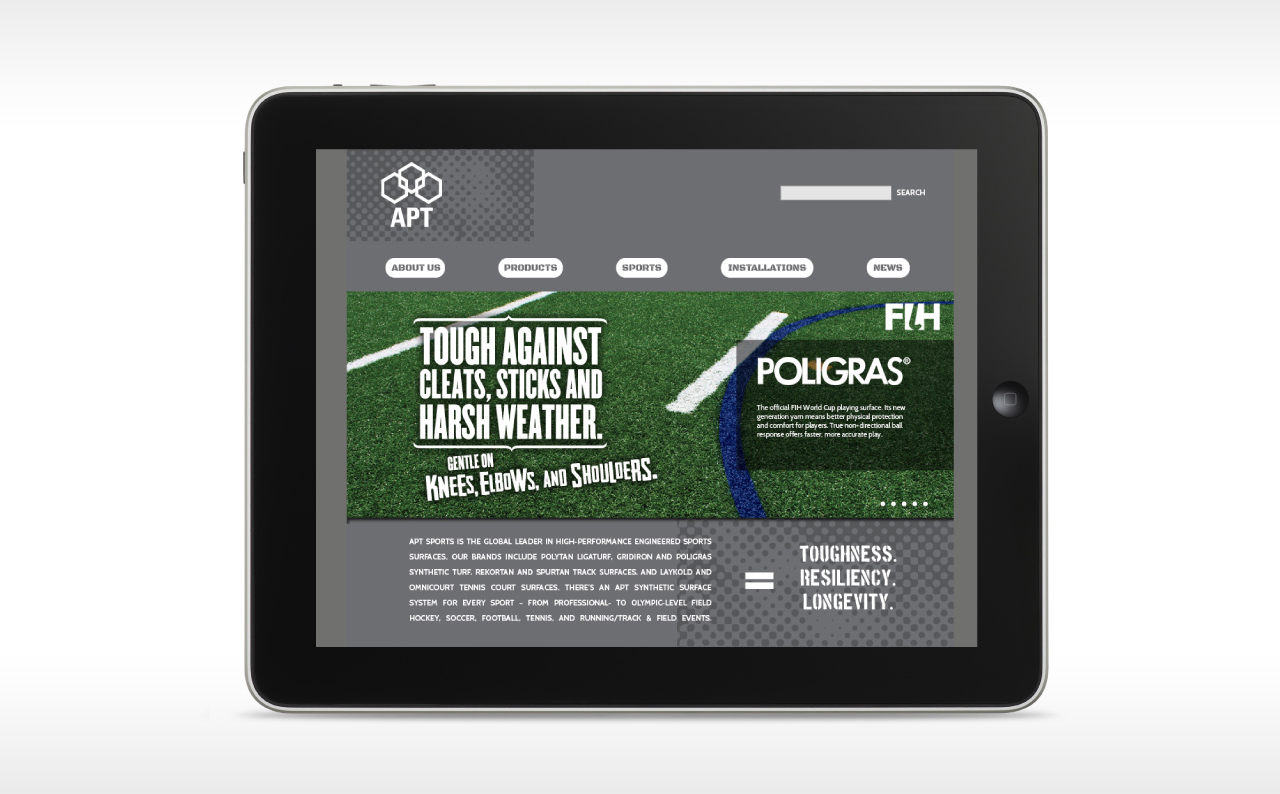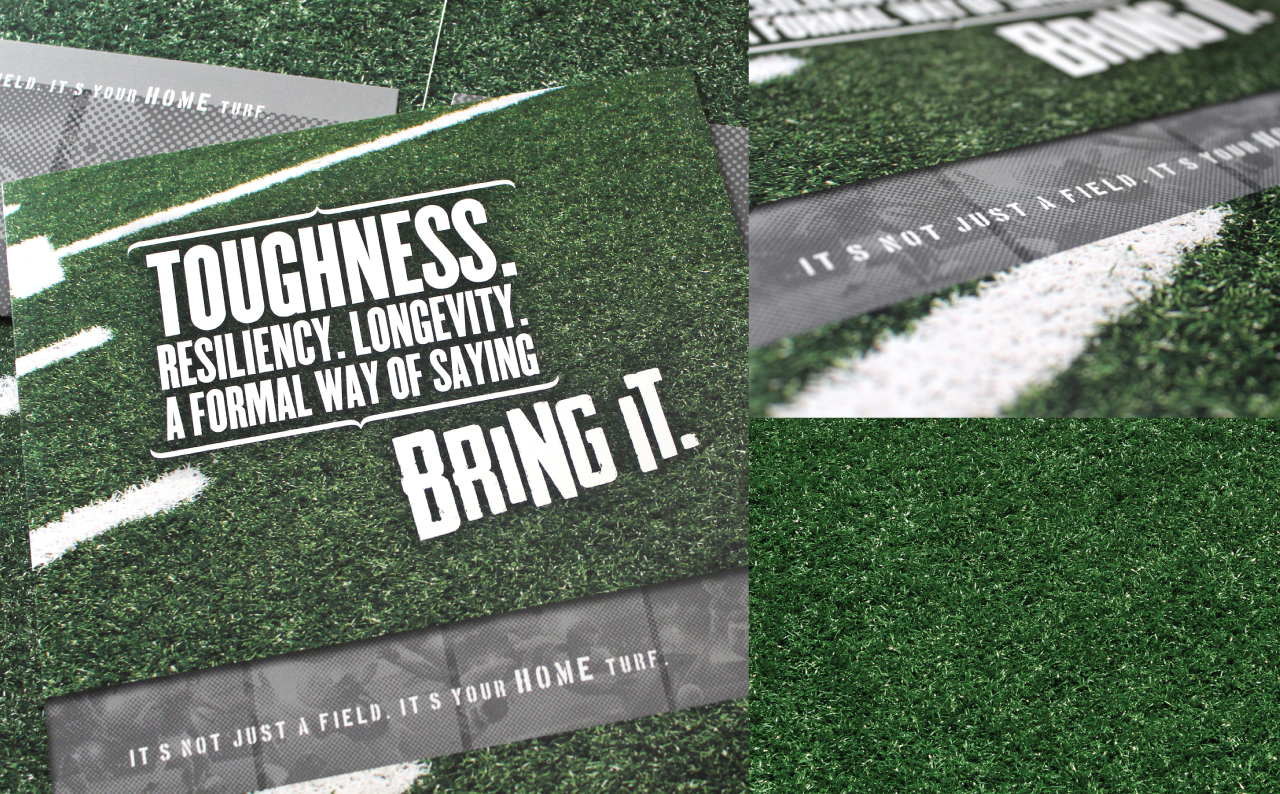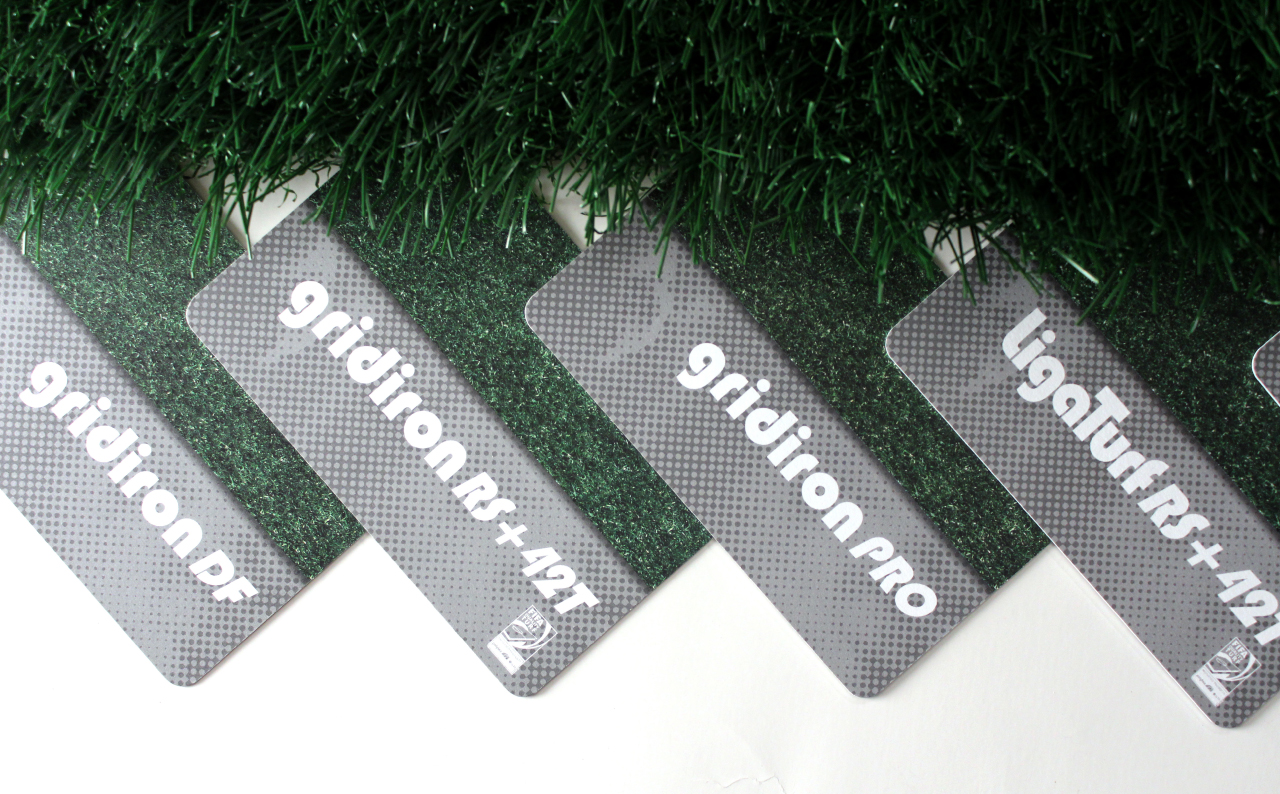 Know about "infill"? We do.
Overseas it's called "pitch".
Feels neat under bare feet.
"The minute I saw this work I cried with joy. We all did, really. We popped champagne corks and danced far into the night."
When the athletes on the field owe much of their success to the field itself, how do you sell that idea to world? By giving the field the same persona as the athletes. A little attitude here. A little trash talk there. A fist-pumping end zone strut and a heavy dose of technical facts to support the story. As we all know, it ain't bragging if you can back it up.